#CrossIsOver
Words by Andy
Bikeneticx was the final CX race of the 2017 campaign for Team Great Eskape. Nine brave souls from our team showed up and raced our hearts out in the cold, slushy mud.
Mud.
Dylan told us after he wrote up his recap of Ed Sander CX he was having trouble coming up with synonyms for mud. I feel. The entire course was like peanut butter. But not like Jiffy, like Whole Fresh Food Market brand all-organic natural peanut butter. Gritty slop with a layer of greasy water on top. BUH-BYE DRIVETRAIN!
Bikeneticx was going to be my final CX race of the season one way or another, so now with a little bit of luck and some assistance from Rose PT, i'll be looking to try and get back on the bike by the end of January. More on that later.
I got to "enjoy" the snowy slushbog of a course int he men's 3/4. I called it a "bike pushing contest." Team GE showed up big to the race, through down our "team tent" which is of course a couple tarps (we have a tent, but on cold but sunny days why use it?) and partied it up super hard all day. During the men's 3 race Dylan executed the most epic quad-handup i have ever seen. Also among the highlights was Kevin's pit bike (his fat bike) which he pulled out for a couple laps in the 4 race and Sean's 90's flouro style.
My (really our, the whole team came and partied in the ER waiting room) 2017 cyclocross season ended in the hospital. In retrospect it probably couldn't have ended any differently. Shockingly, perhaps, my ambulance ride wasn't the result of being reckless in pursuit of glory. It was the result of another rider losing control of their bike and crashing perpendicularly into Chris Huller and I. Chris got some good lumps and a sick video of it, I got a 4'' sub-dermal laceration to my right knee from the someones's disc brake. Nice anatomy lesson, shitty time. Shout out to the entire GE team that came out to Bikeneticx for coming to the ER with me and crashing the waiting room.
Portraits of Beeroes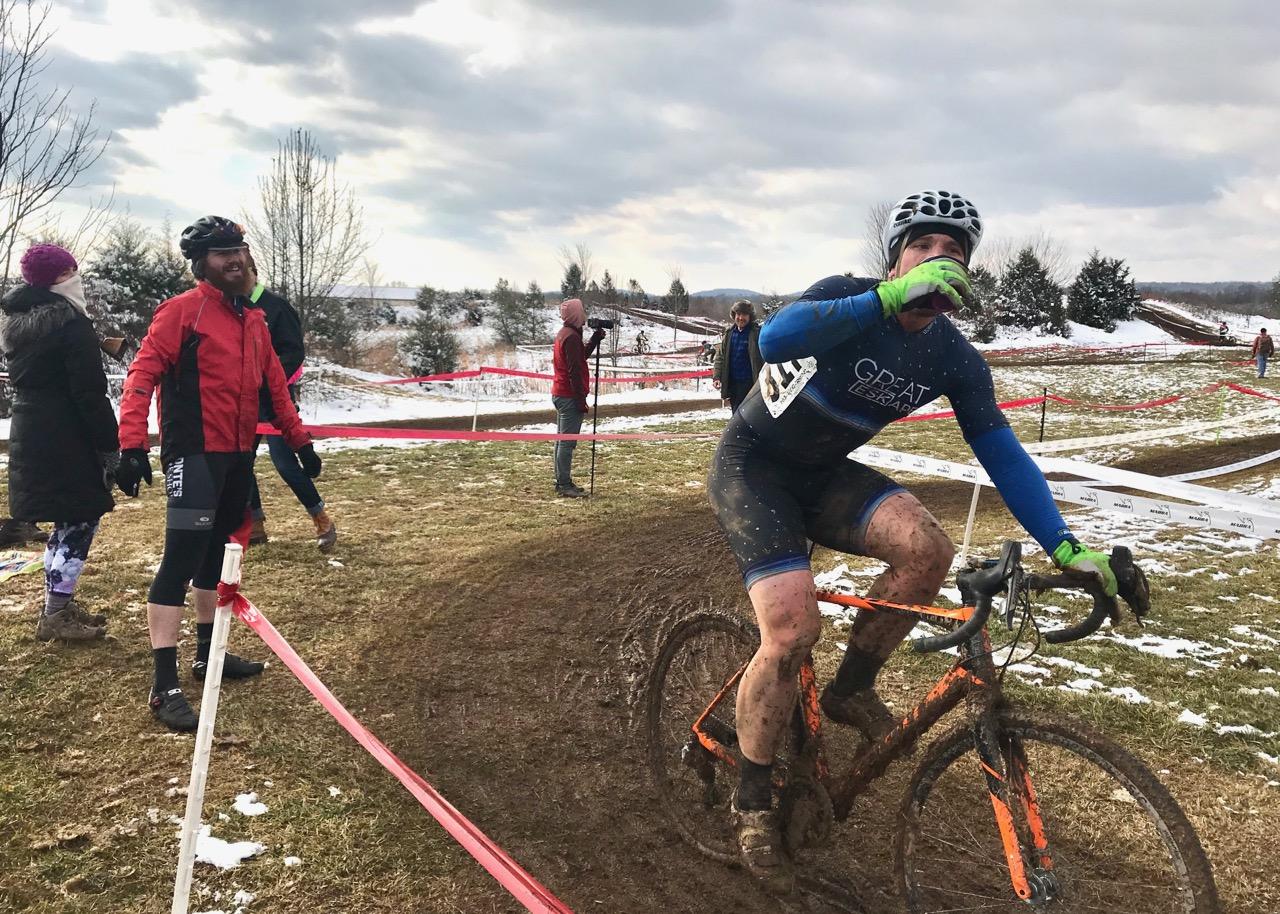 It seem's strange to say it, but I think the whole team is looking forward to the off-season. We will have some exciting news to share, new teammates to welcome, fun rides to go on, fires to make, whiskey to drink, camps to pitch, coffee to brew, fun to have. Race season is fun, but off-season can be fun-er.
Andy
2017 Team Results
It was a great season for everyone on the team. Fantastic racing all around. Alex B got 3 podiums this year; Dylan got 5 podiums this year. 5! We're all really excited about next season.