Monster Cross 2017: Starting the season off right
As long as "right" involves getting blasted the night before a big race.
Then all we do is do it right. Team Great Eskape returned to Monster Cross and Mountain Bike Richmond for the second year in a row to redeem ourselves for a pitiful showing last year in which we all partied way too hard the night before and only about a 1/3rd of the team managed to finish.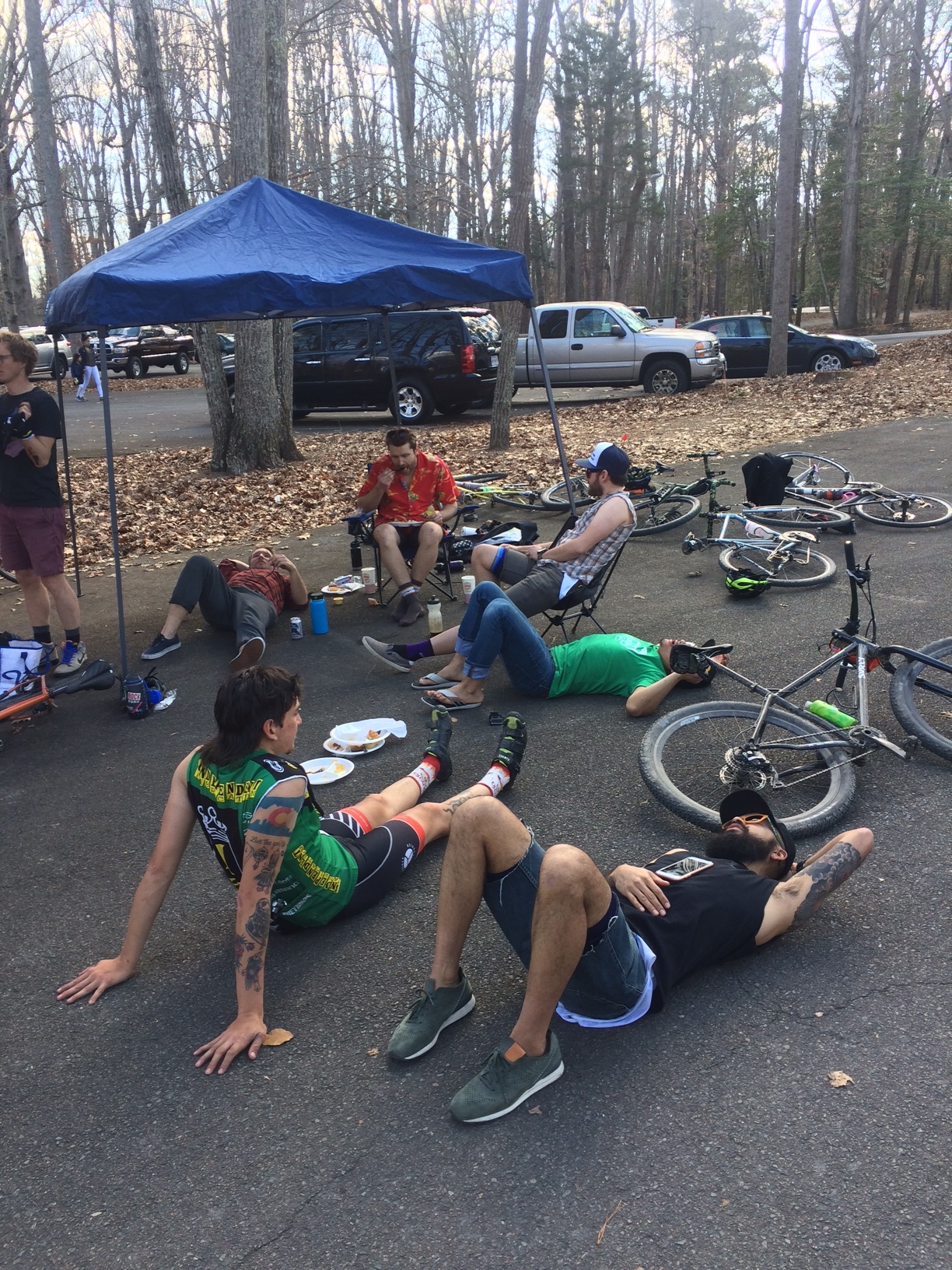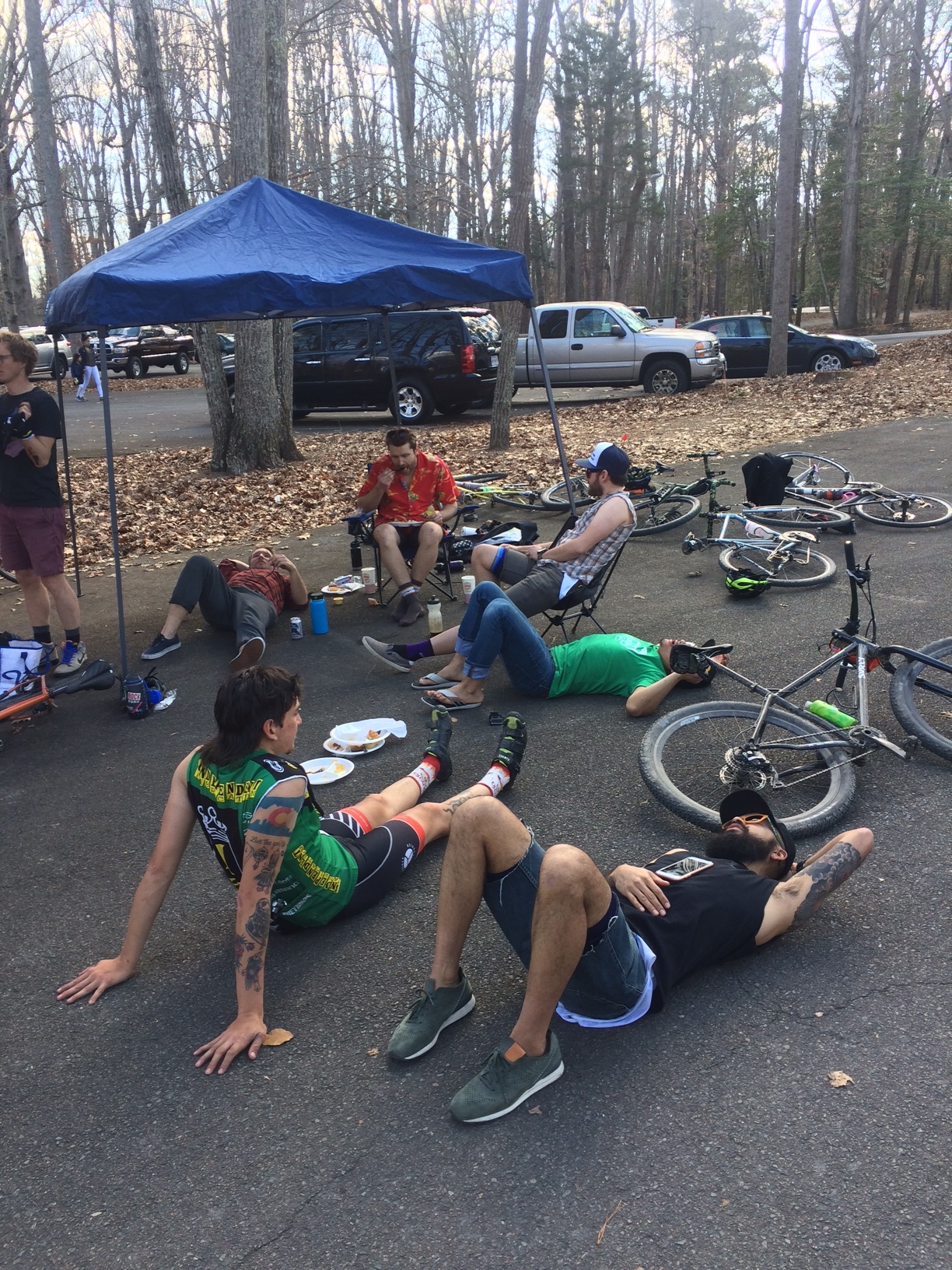 This year we crushed it. It being 2 30 racks of PBR between the 8 of us plus half a dozen pitchers and enough fireball to kill an ox. We rode our bikes on single track with iPhone lights for illumination, we rode a MTB skills park on our cross bikes after hours, popped wheelies in the hotel hallway, made bike piles at the bar, slammed late night pizza and executed the pants on passout in the morning hours. The next day we went 9/9 with every single person crossing the finish line. This is how we do. Get ready MABRA scene we're back.
See you at Devils Backbone Mountain Cross!