It Builds Character
Words and Photos by:
Andy Karr
Kevin Sundeen
Kevin and I decided to end the year that took David Bowie from us in the only way that it deserved to be ended - spending hours shivering while curled up in the fetal position after an evening spent chopping up and burning shit.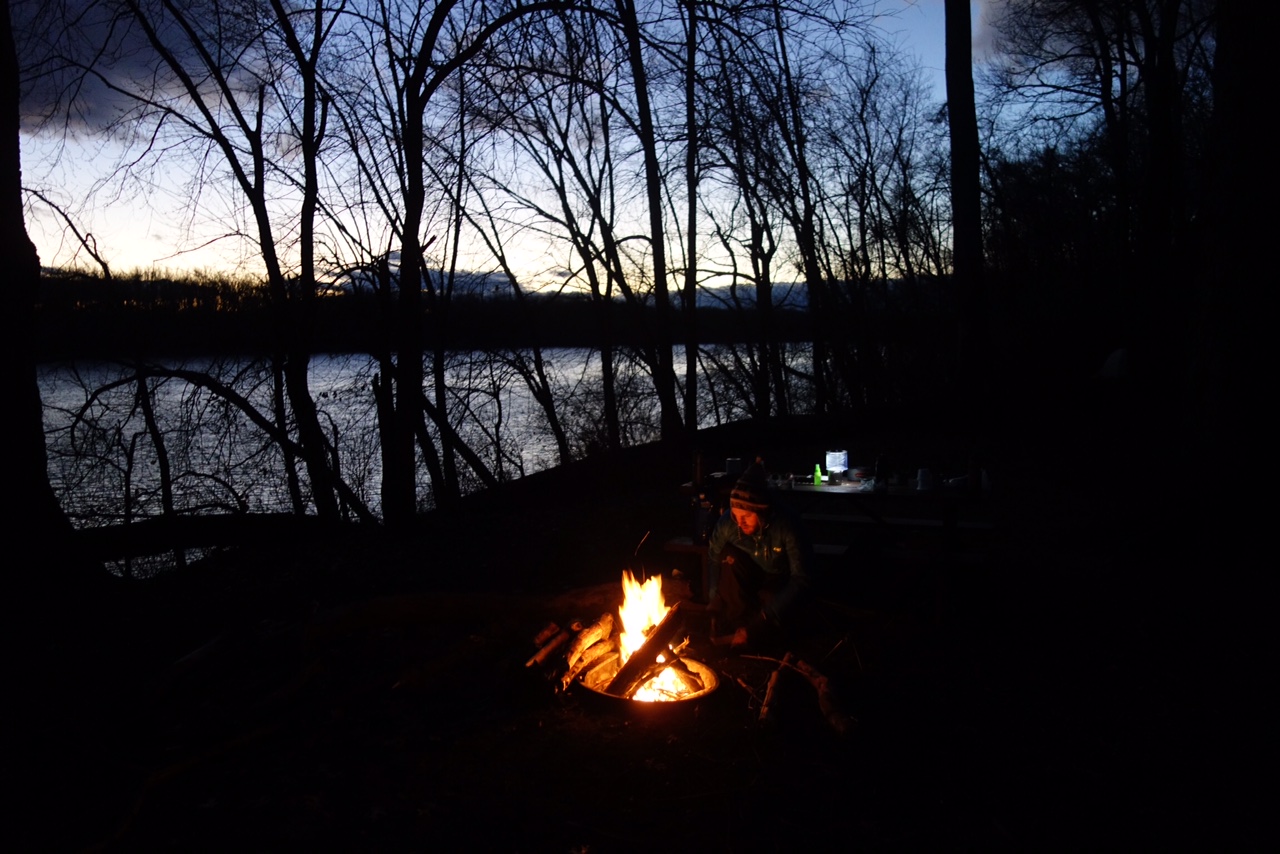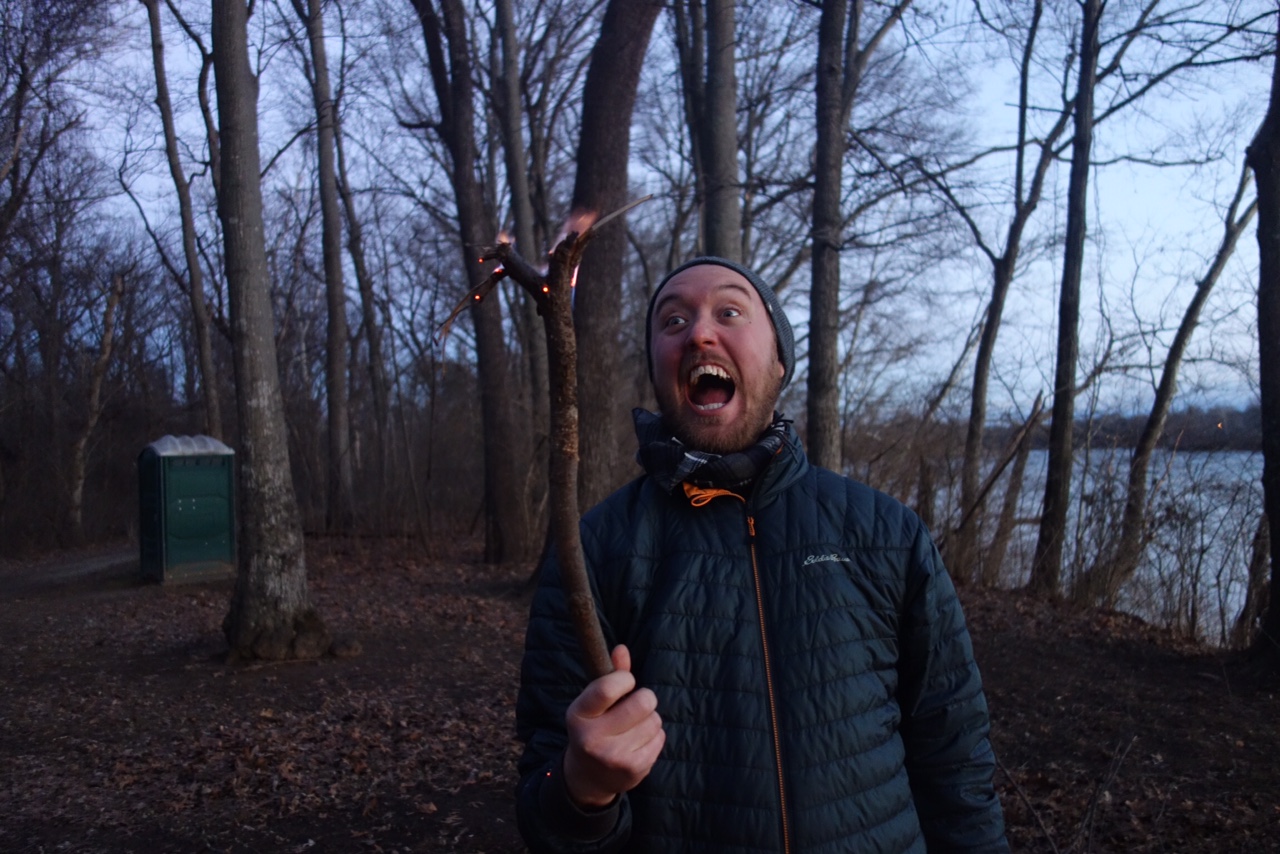 We got there on our bikes, because it's what we do here at Great Eskape. Kevin clearly won the carry-shit olympics on this occasion bringing basically everything he owns but his cat (or is it the cat that owns him?) on his All-City Space Horse, while I opted for the light weight bikepacking route and loaded up a full set of Alpkit bikepacking dry bags on my Kona Unit drop bar 29er freakbike. I continue to be really impressed with these bags; they keep my crap dry and don't have nearly as many patches on them as one might expect given the litany of abusive situations (read: crashes) I have subjected them to.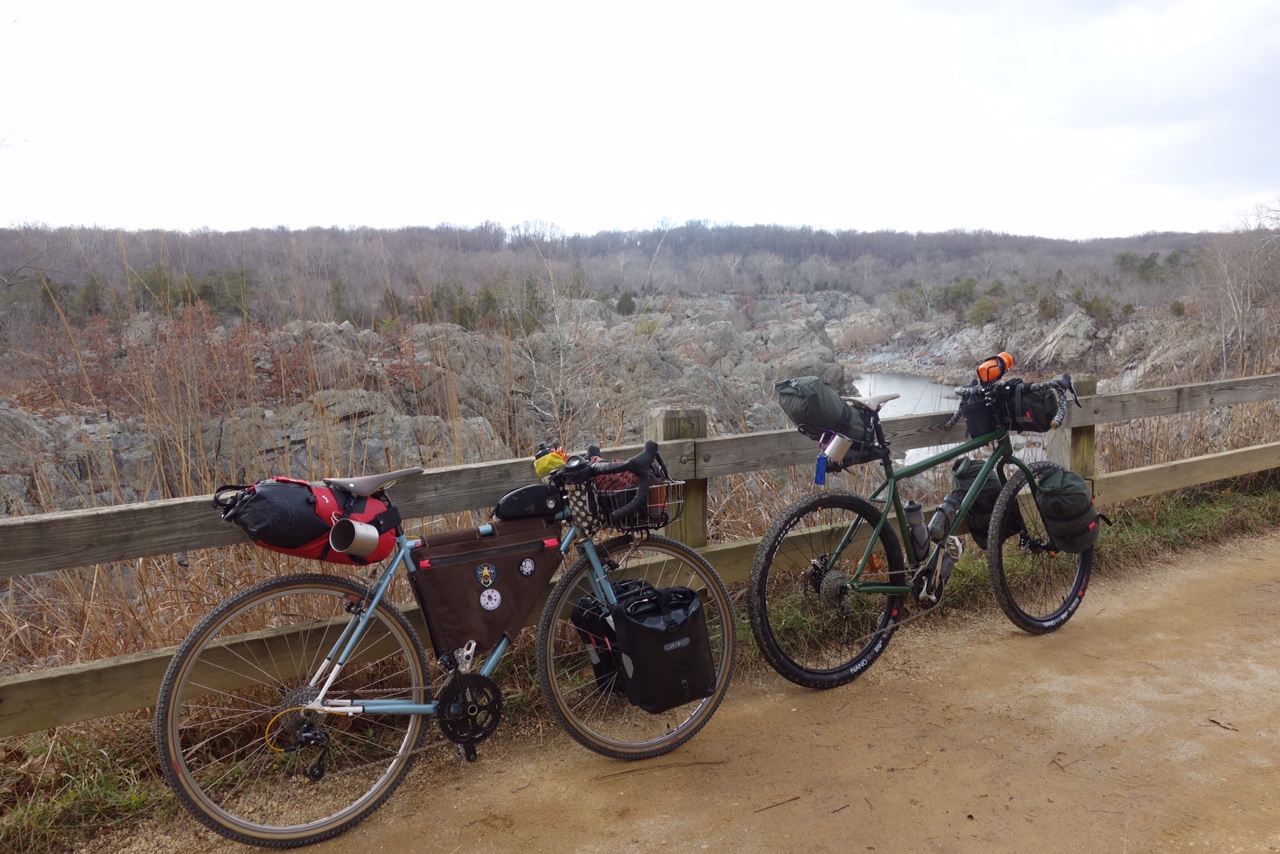 Normally I'd take this time to talk about how "on point" our set ups were or some bullshit but we really didn't exactly nail it this time. I, Andy, packed for 40 degrees and we got 25 degrees. It was so cold (HOW COLD WAS IT?) it was so cold I actually saw a republican with his hands in his pockets (THATS A JOKE! HA!) I was able to be just comfortable enough to sleep wearing literally everything that I brought was cinched into my 40 degree bag. There will be a thermal bag liner added to this set up, next time.
Kevin vigorously maintains that none, or at least very few pooches, were screwed on his part. He did wear everything he brought while we were outside, and about half of everything while in his sleeping bag, of which he learned the comfort limit: right at about 20 degrees. The boy scout in him says he was prepared, and the minimalist says that "if you weren't wearing everything you own, then you overpacked."
Some words of wisdom from the better prepared Kevin:
"I would say I walked the line on this one. Having made it through a dangerous bout of hypothermia (which was entirely my own fault) once in my childhood, I don't screw around with the cold. Also note: on any trip, you always need extra gloves: don't let any person or any weight weenie bullshit convince you otherwise. Cold hands and feet will make you miserable, fast. In any case, I can't wait to do this again. Andy, thank you for being a good sport, and for bringing whiskey and hot cocoa!"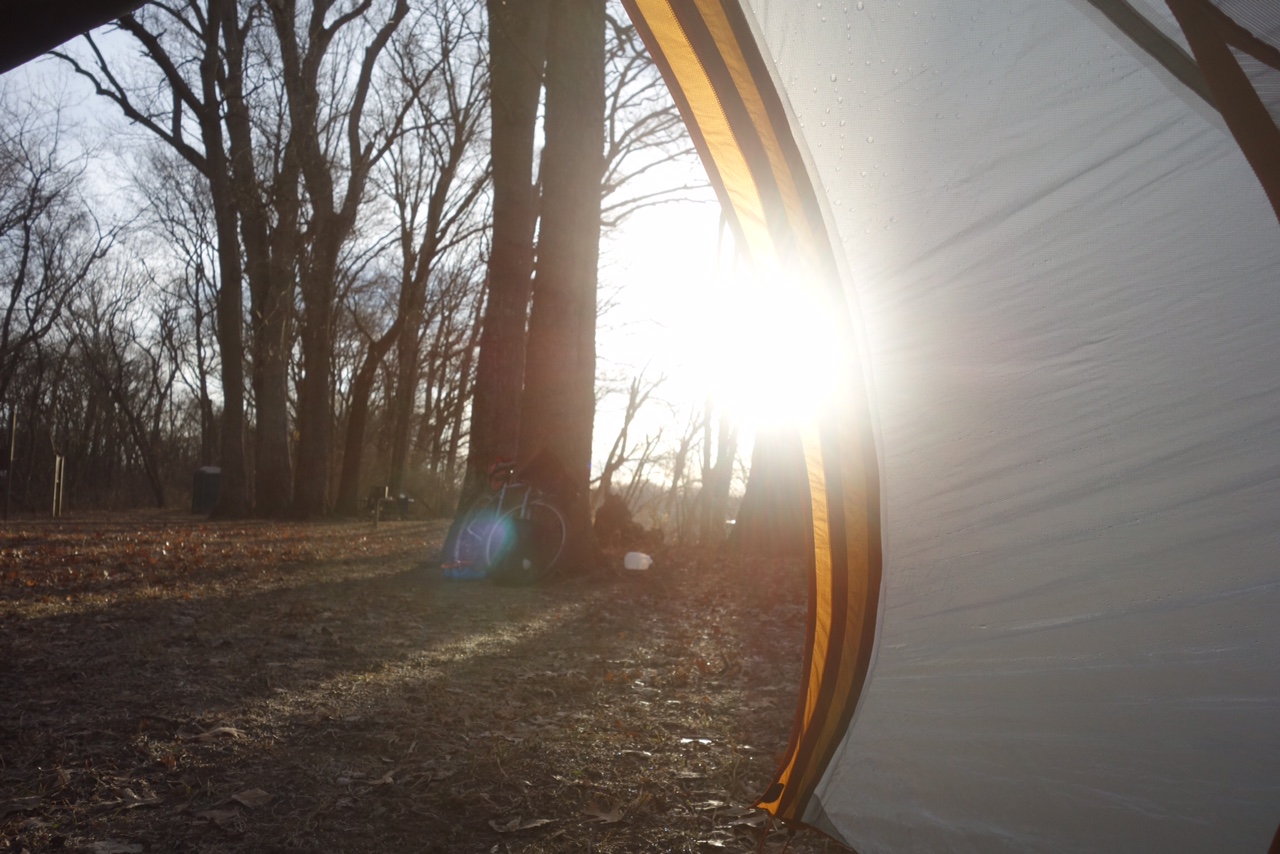 Riding in the snow was fun, though, and so was chopping down trees into firewood with a hatchet. All and all not a bad way to spend the last night of the year.