The Commute - Weeknight Bikepacking
Words: Andy
Photos: Francis (and a handful from Andy's iPhone)
Summer, as it's meant to be, has been a bit delayed here in the national capital region by endless cool rainy weather. Most of our riding since the snow melted has been in the mud and rain and, while normally spring time in the mid-Atlantic means taking the long way home from and to work to enjoy as much time in the fleeting, beautiful weather as possible, the last two months of rain have meant zipping home as fast as possible to hang our soaking cycling kit onto still warm radiators.
That's why as soon as the weather broke and beautiful, sunny, warm weather returned to the region I immediately planned to start taking the long way home bike back from work – a plan that Francis and I took to an extreme this past weekend. On Friday morning, in addition to the standard fare of work appropriate clothes and shower supplies, I packed my full-on bike camping kit onto my bike and tromped off to work. Across town Francis did the same – and after 8 hours of staring into computer screens we met up under Key Bridge on the Georgetown Waterfront and took off down the historic Chesapeake and Ohio Canal tow path heading northwest out of town along the Potomac River.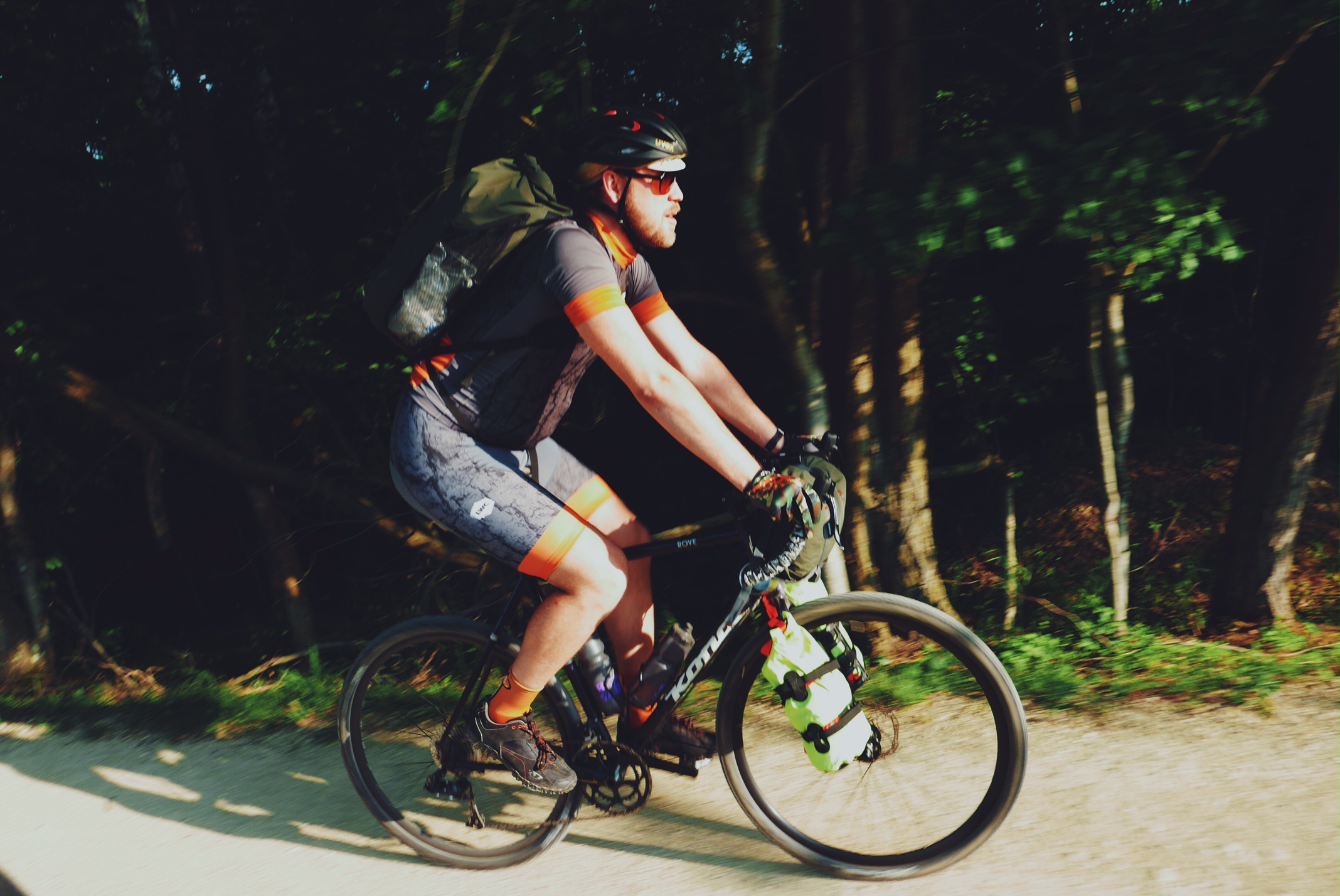 We set a quick and steady pace with the aim of making Horse Pen Branch Campsite before dusk, and even after a quick detour to check out the totally creepy and awesome ruins of The Seneca Stonecutting Mill, we made such great time that we decided to skip Horse Pen entirely and carry on to Chisel Branch Campground, which is much more spacious and (Kevin claims) less buggy. We arrived in plenty of time to set up our light weight camping rig and join some other tow path travelers for dinner around the campfire. We even made a furry friend in the form of a 3 month old Yorkie puppy.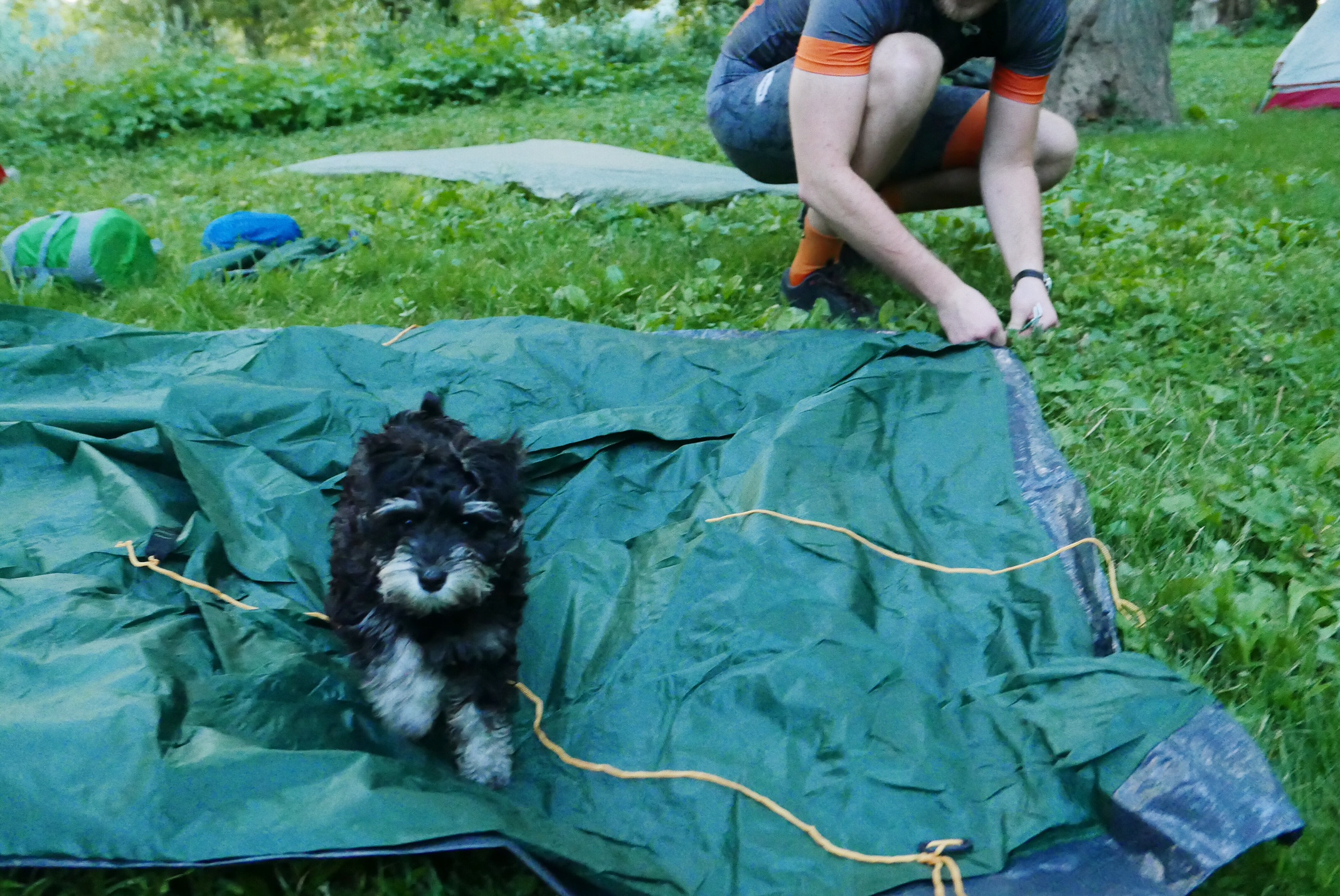 WARNING: Gear Dork Geek Out Ahead!
Francis and I took fairly different approaches to the whole bike camping thing, but achieved the same ends with similar success. Francis road a Surly LHT Disc with swept back mustache bar, front a rear racks, full fenders, triple drivetrain and friction shifting – classic! – but with modern camping amenities bagged up on the rack mounted bags.
My bike camping rig is a more modern rack-less "bike packing" set up with frame and saddle bags, fork mounted compression bags for the sleeping bag and pad, and a handle bar roll for clothing and the ilk. I mounted all of this on my trusty Kona Rove, my somewhat slammed-stem gravel racing rig. On this particular occasion, as the pictures here evidence, I opted for a backpack rather than frame and saddle bag, because I got lazy (inebriated) while packing.
My camping set up is decidedly old school. I use a 30 dollar classic A-frame style scout tent, a GI Thermarest sleeping pad, and compression sleeping bag, and inflatable camp pillow. It's light, not too bulky, and cheap as hell. Compared to a more modern set up its cramped, poorly ventilated, and less cool looking – but leaves more money for wheelsets.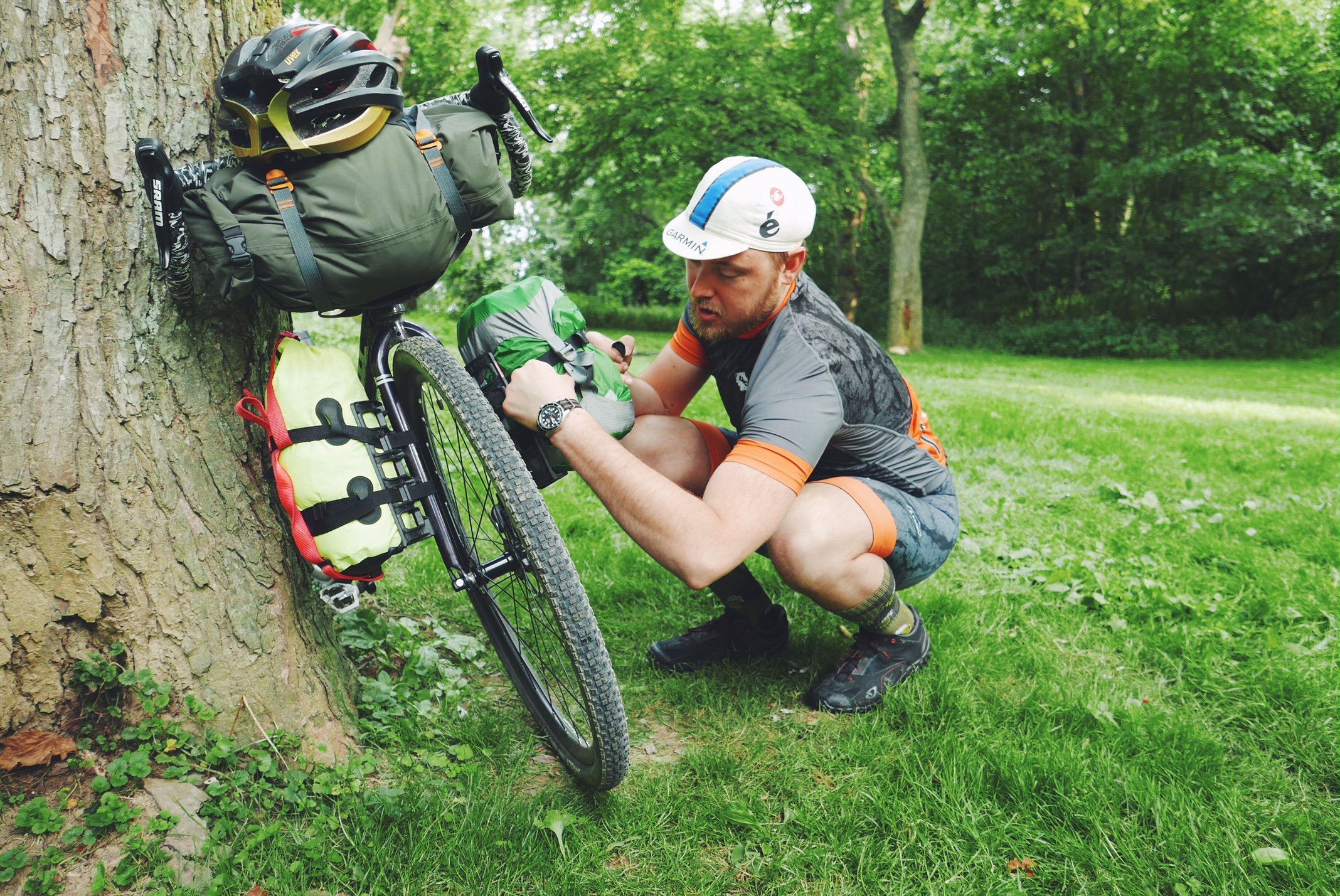 We were treated to a stunning sunset, great campfire company, and a night under the stars – it all compares pretty favorably to a typical commute stuck in DC traffic. The next morning we packed our bikes back up and set a hurried pace back to DC to get a start on the weekend. This Friday I think I'll do it again.